What is a Certified translation?
A certified translation is an official translation done by a regulated translator. It is important and necessary for those who plan to apply for any immigration to Canada or for those who plan to study at higher education institutions in Canada. For such applications, Immigration, Refugees and Citizenship Canada (IRCC) requires a number of documents, which when not originally written in English or French, need to be officially translated.
What types of documents need a Certified translation?
Documents in a language other than English or French that are used for some kind of proof and information for the Canadian government must be translated by a certified translator approved by the country of origin's government, and accepted by the Canadian government. This strictness in translation applies especially when it comes to identification and proof of identity documents, as these are documents of extreme value. In these processes, there must be a guarantee of the translation's accuracy in order to support the authentication and legalization process, which makes the translation even more complex. It must be done by a certified translator, on official government letterhead and including, at the end of the document, the seal of the public translator, which serves as another form of validation of the translation. Remember that a simple translation is not accepted by immigration, for colleges or for degree equivalency services.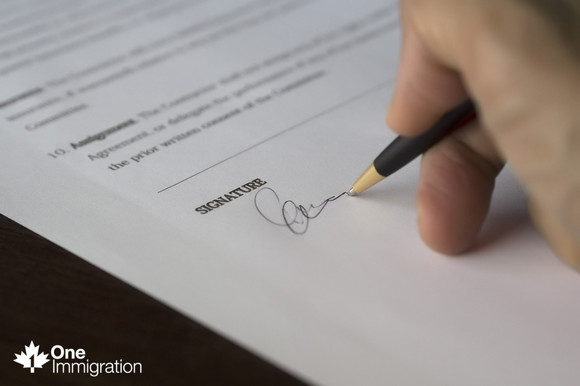 Some of the documents required for the application, either for immigration or for students, are:
Birth certificate;

Marriage certificate; 

Higher education diplomas;

School transcripts;

Letter of recommendation from employers (if the letter is in any language other than English or French);

Proof of income and bank statements for the last few months;

Criminal history documents (issued by the federal police)
In addition to the translated versions, certified copies of the original documents must also be submitted as attachments. It is important to research the requirements in advance, as each application – whether for college studies or permanent residence – may require translations of specific documents, for example, letters of reference for employment or specific documentation for school enrolment (if these are not in English or French).
Additional information for Certified translations
It is important to pay attention to all the prerequisites. Remember that, for equivalence of diplomas (by WES, ICES, among others), it is also necessary to request a certified translation. And if you are self-employed, it is important to also translate:
Old and Recent Contracts;

Client invoices;

Registration or contracts between your company's partners;

Company tax statements;

The legal documentation of your business
The translation of documents is a vital process for your stay in Canada, and finding an accredited translator or company for translation is indispensable, so always look in advance. One Immigration is at your disposal to help you with your documentation: we offer immigration consultancy, in person or via Google Meet, to give complete advice and assist you in the processes related to immigration to Canada.
Are you looking to immigrate to Canada and need help starting your process?
Contact our visa immigration specialists!