Pride Month in Canada 2022
Pride Month in Canada 2022, starts on Wednesday June 1st and runs until June 30th, with some events also taking place in July and August.
We know that Canada is a country that prides itself on being inclusive and values diversity. It is a great destination for LGBTQIA+ people (both for tourism, studying, and immigration) and was the 4th country in the world to legalize same-sex civil marriage in 2005.
In Canada, since 1971 there have been protests and celebration events, with the first being the First Gay Liberation Protest and March that took place in Ottawa. In 1973, Pride Week was established, with festivities across the country.
The First unofficial Pride Parade in Canada was in Vancouver in 1978. And in 1981 it became an official event in Vancouver and Montreal, capitals of the provinces of British Columbia and Quebec. In the following years the event expanded to more cities and provinces across the country, becoming more inclusive and further celebrating members of the LGBTQIA+ community.
Most LGBTQIA+ inclusive cities in Canada
In 2017, Toronto, Montreal and Vancouver ranked among the top 20 best cities in the world for LGBTQIA+ people. For those considering studying or immigrating to Canada, these are the 10 most inclusive cities to live in: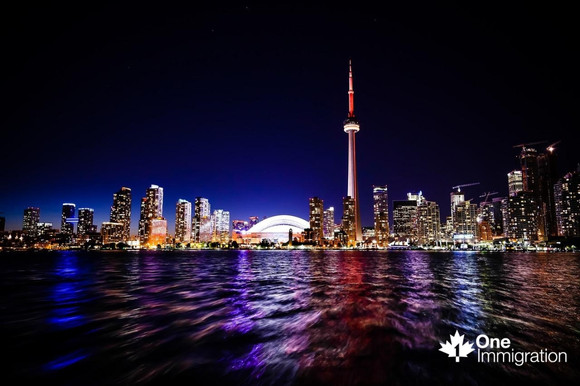 With the largest LGBTQIA+ population in the country, Toronto welcomes on a rainbow carpet all those looking for some LGBTQIA+ inclusive fun. Activities and tours are concentrated in Gay Village and Queer West Village.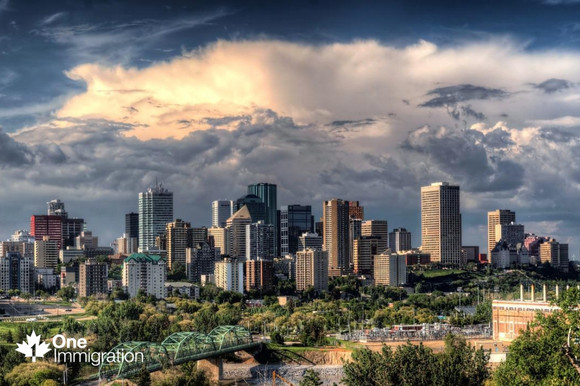 When it comes to the pride parade, Edmonton is the place to be. The Edmonton Pride Festival is a week-long celebration that grew from its roots as a small barbecue 38 years ago. The celebration has grown to include a parade, an awards event, beer gardens, DJs, and parties galore.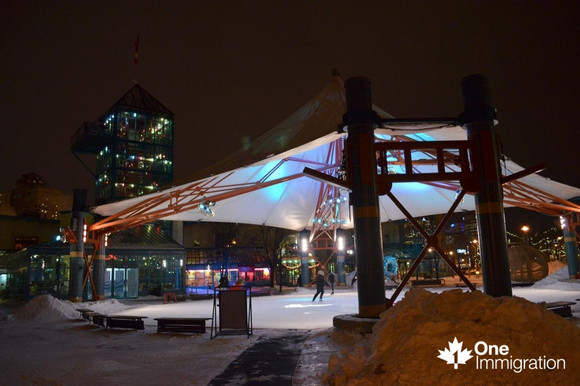 Winnipeg and its commitment to equality makes it one of the most welcoming cities. As home to the Canadian Museum for Human Rights, it is dedicated to educating about the values of diversity and inclusivity. In 2012, the city became a Regional Partner of Pride at Work Canada, an organization that advocates for LGBTQIA+ people in the workplace.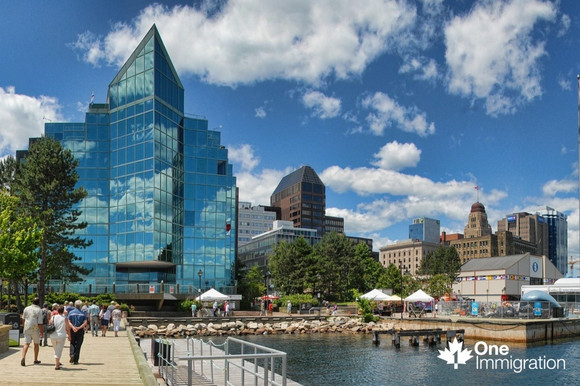 Although small, this city is a great passion of each and every person in the community. The area around Spring Garden Road has many LGBTQIA+ stores, restaurants, and bars. Some popular places are Reflections Cabaret and Menz & Mollyz.
Vancouver, British Columbia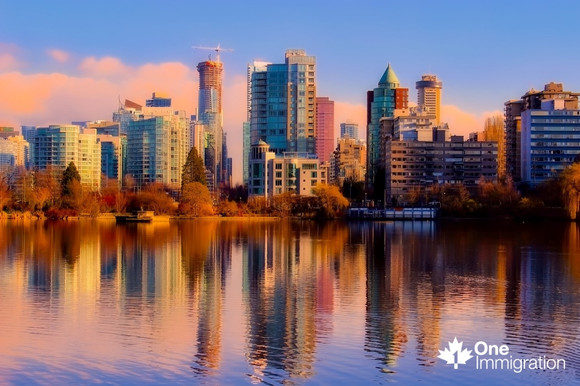 The Vancouver Pride Society keeps the city lively with events throughout the year while promoting diversity and the LGBTQIA+ community. Davie Village is the center of it all, and there is no shortage of places to see and be seen, from Celebrities Nightclub to Numbers Cabaret to Fountainhead Pub. Events are especially plentiful in the summer and include the Queer Arts Festival in June, the 40th anniversary Pride Parade in August, queer trivia nights, Pride Sports Day, and more.
Interesting Fact: Canada's first and only permanent rainbow crosswalk is at the intersection of Davie and Bute Streets.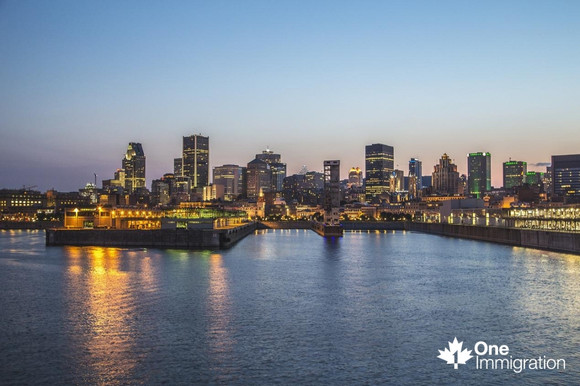 The search for the most LGBTQIA+ cities leads naturally to Montreal, where queer life is concentrated around Le Village, events that support the community are plentiful, and inclusive attitudes are the norm. Aires Libres is a must-see for art lovers, and there are plenty of opportunities to explore as the event runs from May to September. Fierte MTL (also known as Montreal Pride) is a celebration that takes place in August.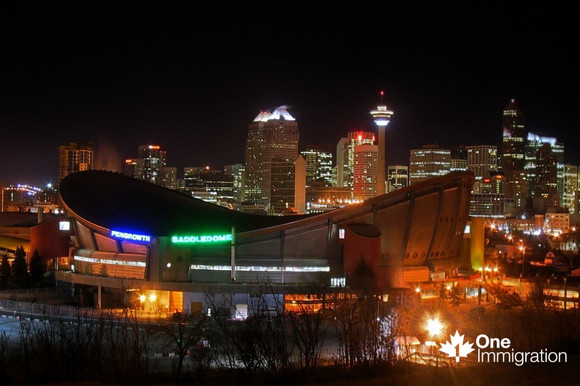 What Calgary native singers Tegan and Sara have done for women's rights and queer people is incalculable. They have inspired so many young women and LGBTQIA+ people to be their authentic versions, and their Calgary-based foundation continues to do great work on a grander scale.
The Calgary Queer Arts Society hosts Fairy Tales, a queer film festival that has been running for over 20 years.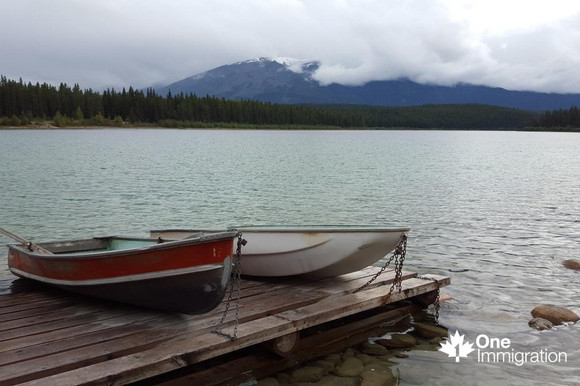 An ideal wedding destination for couples of all sexual orientations, Jasper is also the best place to get away from the hustle and bustle of big city life. Small but welcoming, this town of about 5,000 permanent residents even has its own LGBTQIA+ celebration, the Jasper Pride Festival that takes place in April.
Victoria, British Columbia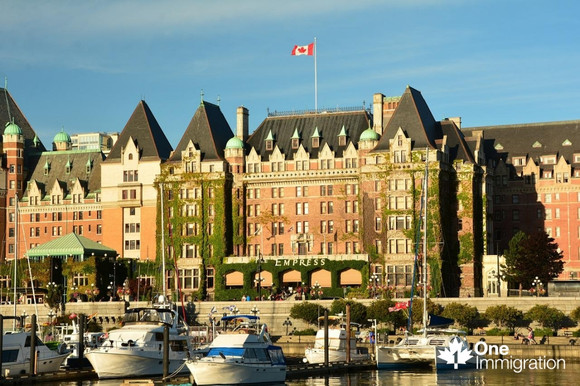 The beauty and charm of Victoria is already a great reason to visit. Luckily for everyone, the mentality of its residents is just as enjoyable as the scenery. For LGBTQIA+ activities specifically, the first week of July is when Victoria Pride takes place (you haven't lived until you've seen the Big Gay Dog Walk). Paparazzi Nightclubs run seven days a week, and mainstream venues like Lucky Bar and Hush spice things up with female DJ nights, disco parties, women-only nights and more. Romance is at the heart of this city, so bring your partner and experience its motto #LoveIsWelcomeHere in person.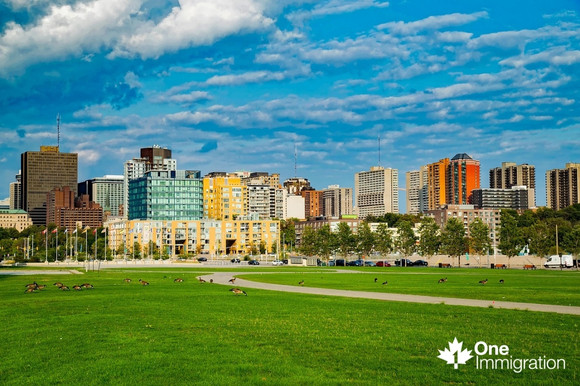 Ottawa's growing gay neighbourhood, The Village, covers six city blocks and sees many businesses with LGBTQIA+ owners and queer-friendly spaces. The Lookout Bar has theme nights like Friday Fixx (good for women) and the amazing Drag show on Saturdays. For a vibe that fits the overall laid-back spirit of the city, T's Pub is the place to be. No matter your interests, there's bound to be a place for you – attend events with Geek Out! Ottawa, Lesbian Outdoor Group (LOG), Gay Ottawa Volleyball, or the Ottawa Bears. Film lovers should visit in mid-November for Inside Out: Ottawa's LGBTQIA+ Film Festival.
Canada is one of the most welcoming countries in the world. With many events and opportunities to celebrate all things LGBTQIA+, cities across Canada have been working hard to spread messages of inclusion and love. 
Pride Month 2022 Parades and Events
This year the main Pride Month in Canada 2022 celebrations will be in June, July and August.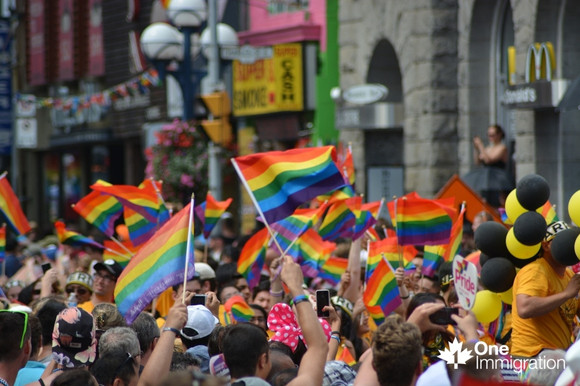 Pride Toronto –  the parade will be on June 26, 2022, at 1pm Toronto time. 
Click here for the full calendar for Toronto.
Vancouver Gay Pride – the parade will be on July 31, 2022, noon Vancouver time, starting from Robson Street and ending at Sunset Beach. 
Click here for the full calendar for Vancouver
Montreal Pride – the parade will be on August 7 at 1pm Montreal time. 
Click here for the full calendar for Montreal.
Are you looking to immigrate to Canada and interested in going to one of these cities? Contact our visa immigration specialists to start your process!