ASSOCIATE AND MENTORING PROGRAM
Our company is currently seeking new associates who are passionate about helping clients navigate the complex immigration process and achieve their dreams of moving to Canada.
As a new associate, you will have the opportunity to learn from some of the best experts in the field and receive hands-on training to develop your skills and expertise.
We strive to give our associates a real sense of what it is like to work as an immigration consultant at the firm. We hire each associate with the expectation that we may extend the offer for a full-time position at the end of a full year working as an associate with us, or that you can start your own consultancy agency.
We hope that by exposing you to challenging client work and providing you with access to our training program, you will gain insight into the practice and the firm.
BENEFITS OF BEING AN ASSOCIATE
Day-to-Day practice
Whole company structure
You don't need to mind getting new clients, we do it for you
Case support managers to help you with your everyday client routine
Top notch sofwares to manage your client's files and infos
and more…..
What you will learn as
an associate
Our associate's program provides a real-world immigration consulting firm experience, with opportunities to:
Learn how to practice immigration law with experienced consultants on complex matters for sophisticated clients

Attend client meetings, analyze client documents, and trace the best possible strategies according to clients' profiles.

Build relationships with our consultants and case managers through work assignments, our mentoring program and practice group meetings.

Work with your peers in the office and throughout the firm online systems

Meet our top leaders and learn about the history and future of the firm

Improve your substantive and practical legal skills through customized training programs

Connect with associate and partner mentors who help you navigate your associate experience and begin your career with us
Working alongside our experienced consultants, you will learn about the various pathways to immigrate to Canada, including Express Entry, Provincial Nominee Programs (PNPs), and family sponsorship. You will gain valuable insights into the eligibility requirements, application process, and documents needed for each program. This knowledge will help you provide accurate and relevant information to clients, ensuring they receive the best possible service and support.
In addition to learning about immigration pathways, you will also receive training on how to provide excellent customer service. Our experts will teach you how to communicate effectively with clients, manage their expectations, and handle difficult situations with empathy and professionalism.
With these skills, you will be able to build trust and establish long-term relationships with clients, leading to a successful and rewarding career in the field of immigration consultancy.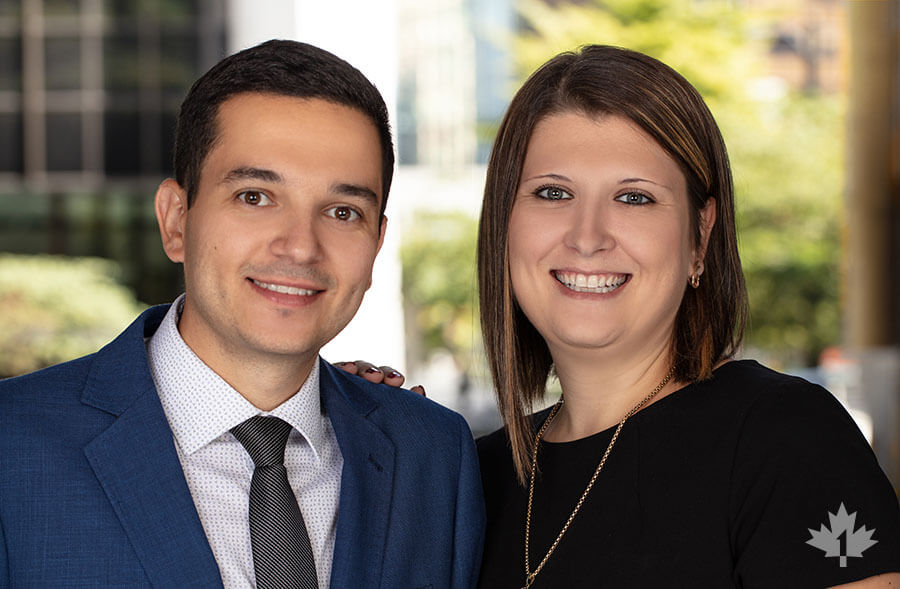 Don't miss out on this incredible opportunity to work with a dynamic and dedicated team of experts in Canadian immigration consultancy. Apply today to become a new associate and start your journey toward a fulfilling and rewarding career!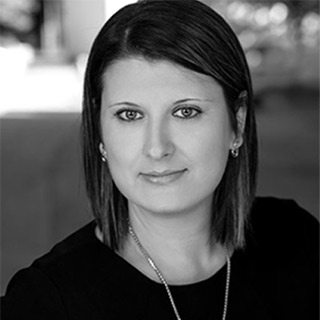 Olga Picalau
Olga Picalau is a Moldovan & Romanian-Canadian, businesswoman, investor, immigration consultant, Founder & CEO of One Immigration Consulting and the co-founder of a group of companies & brands.
CEO One Immigration Consulting
Regulated Canadian Immigration Consultant
Business Consultant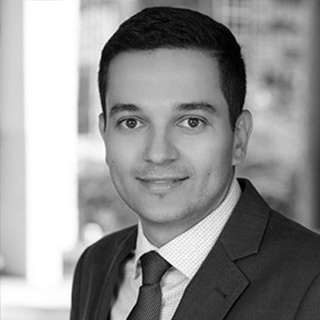 Renato Feldmann
Renato Feldmann is a Brazilian-Canadian entrepreneur, immigration & business consultant, real estate & venture capital investor and the co-founder of a group of companies & brands.
COO One Immigration Consulting
Regulated Canadian Immigration Consultant
Business Consultant
WHAT ELSE YOU WILL RECEIVE AS AN ASSOCIATE
The associate will be able to use the whole One Immigration structure to work with his clients.
That's include
Case managers to help you with your ongoing cases

Financial and Billing support

IT and Frontdesk support

Clients' Case Management state-of-the-art software and CRM

Your consultant profile page on our website, where you can advertise and schedule your client's consultations on your google calendar through calendly

Be part of our healthcare coverage from Canada Life (After three months working as an associate)
How do I become an associate?
For those starting a career in immigration consultancy and want to build a strong case portfolio.
How does it work
Application through the form

Answer: why do you want to become an associate

Challenge and study case

Interview
Our award-winning
team is awesome
Our highly specialized team are here to help you realize the dream of coming or staying in Canada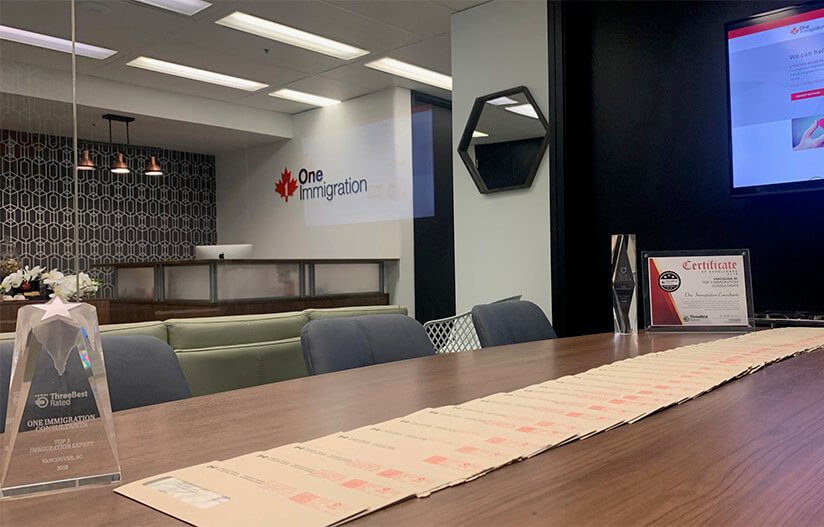 One Immigration award-winning team works hard, taking care of each client's dream. Our consultants are immigrants themselves and know the importance of reviewing all data with discretion, always thinking about your goals and avoiding any possibility of error before, during and after your visa and immigration process.
Your qualifications and those of your family members will be meticulously analyzed to define the best strategy for you to come to Canada temporarily or permanently.
ELECTED ONE OF THE TOP3 BEST
IMMIGRATION CONSULTANCIES
IN VANCOUVER, CANADA
Top Visa and Immigration Experts Trusted by 1000s.
Best immigration company, they are always available when we need them, thanks to them I got the LMIA approved, as Owner operator. Thank you, Renato, Olga, and the entire One Immigration team. I recommend this company to any Brazilian who is in doubt, they are very good at what they do, they give you a lot of security. Thank you, Renato, One Immigration and the whole team.
Bruno Silva
Service recommended by friends who had a good experience with One Immigration and with me was no different. Very attentive and ready, especially Olga Picalau (speaks Portuguese if needed) who answered everything we need and guided us correctly throughout our process. Today we have our PR and I hope to count on One Immigration again when it is time to apply for citizenship!
Carla Saiva
I had an excellent experience with One Immigration Consulting. Mrs. Olga Picalau and her team are knowledgeable professionals in the Canadian immigration process and they provided a high quality of services while assisting me along all the PR process. I do recommend One Immigration to anyone who is looking for the best approach to each case and reliable services.
Andre Sampaio
One immigration was very professional, competent and asks at all times that we need to clarify doubts and even when we were anxious. This agency is awesome, awesome, awesome, I recommend with my eyes closed. Before closing they had made an appointment with another agency, famous in the market, but we didn't like it. Our next step (in a while) is sure to be One Immigration again. Flawless company!
Daniella Neto
After having gone to several immigration consultants and not feeling the confidence to proceed with the PR application process, we were referred by a couple of friends to make an appointment with Olga. Right away we liked her a lot and finally felt confident. Olga and Patrícia were impeccable in their service. They always answered our questions very quickly, both by email and by phone and were 100% transparent from the beginning to the end of our process. If you are in doubt about which immigration consultancy agency to invest your money to enter your PR process, I recommend One Immigration. It was worth every penny of our investment. Very satisfied!
Thais Macedo
AMAZING! I worked with Olga and Patricia on my BCPNP application and the PR application for myself and my spouse. The service was simply the BEST I could wish for since day 1! I recommend One Immigration to every single person I meet because they get it. If I could rate 1,000 starts I'd do it.
Matheus Almeida
Outstanding service. I had the pleasure of working with consultant Ana Dotto who was really professional and provided fast replies to all my questions because due to covid I needed to process my application fast and she was so helpful that I dont have enough positive things to say about her incredible job. Also the staff was very professional Olga and everyone, would definitely recommend One Immigration to anyone!
Jesus Davila
Olga and One Immigration Consulting were incredible in guiding me through my PR application. At every turn, Olga provided me with timely and detailed advice, and I definitely felt I was in good hands the entire way through. She's extremely knowledgeable and detail-oriented, and made what can be an overwhelming and confusing process far less stressful. Thank you so much!
Verneet Kaur
My first contact with OneImmigration was on MAR 17, 2016 and from that day until today they were a fantastic team and with very fast return during my process! Great professional tips! In May 2020 I receive my PR here in Canada! Thank you very much for all your support during all these years !!
Carlos Eduardo
I counted on them both for enrollment at the College and for the student visa. Excellent service, response time to my messages super short and a lot of cordiality. I only have compliments to everyone with whom I had contact in this company.
Liliane Silva
secure your future
by making sure your visa is processed by a team of experts